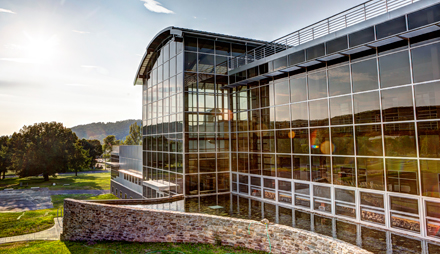 Binghamton University's Center of Excellence in small scale systems now has a building worthy of its title.
Read More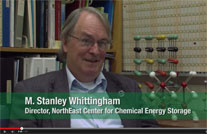 The NorthEast Center for Chemical Energy Storage, based at Binghamton, conducts basic research in the design of next-generation lithium-ion batteries.
Watch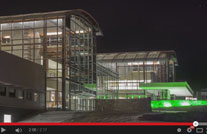 Binghamton's Center of Excellence finally has a facility worthy of its name. See three years of construction in just two minutes in this time-lapse video.
Watch
Research In The News
Batteries that will save the planet
Binghamton battery pioneer M. Stanley Whittingham predicts in Newsweek that within 10 years, every vehicle will be hybrid or electric.
Early bedtimes can lift the spirits
Going to bed early and keeping regular sleeping hours can reduce negative thoughts and worries, according to a recent Binghamton University study, the New York Daily News reports.
TV series highlights faculty researchers
WIVT-TV features several Binghamton University experts in a new series called Remarkable Research.