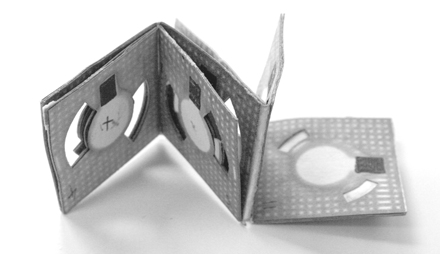 Inexpensive paper batteries could one day power biosensors for use in remote locations.
Read More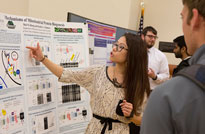 Binghamton University celebrated research and creative activities during its fourth-annual Research Days, held April 22-24.
Watch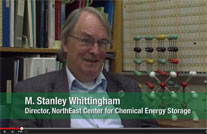 The NorthEast Center for Chemical Energy Storage, based at Binghamton, conducts basic research in the design of next-generation lithium-ion batteries.
Watch
Research In The News
Can biologists fix economics?
The selfishness of humans is a central assumption of orthodox economics, but evolutionary biologists see cooperation as part of our success as a species. Binghamton biologist David Sloan Wilson talks to New Scientist about the beginning of a new movement to rework economics using tools from other scientific disciplines.
Binghamton conducts heart disease research
Researchers at Binghamton are working on a way to better detect heart disease before someone has a heart attack or stroke, News Channel 34 reported recently.
The foldable, five-cent battery powered by bacteria
A new origami paper battery, which is powered by bacteria and costs five U.S. cents, could revolutionize the diagnosis of diseases in developing and remote areas, Binghamton engineer Sean Choi tells Newsweek Europe.