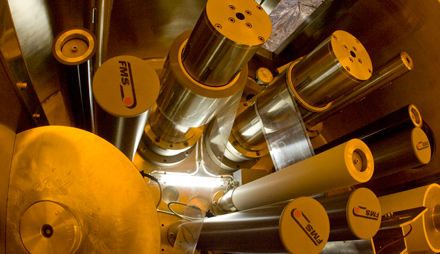 Binghamton will lead the New York node of a new $75 million, five-year initiative to advance flexible hybrid electronics manufacturing.
Read More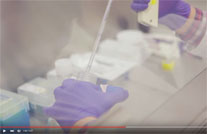 Biomedical engineering student Kyle Reeser talks about using 3D printing techniques to create human skin.
Watch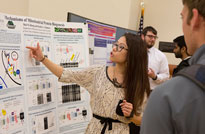 Binghamton University celebrated research and creative activities during its fourth-annual Research Days, held April 22-24.
Watch
Research In The News
Developing, disguising software bugs can help cybersecurity
The Underhanded C competition, run by Binghamton researcher Scott Craver, rewards contestants who can camouflage the most malicious software vulnerability. And it's meant to make all software more secure, The Christian Science Monitor reports.
Men take breakups harder than we think
A new study from researchers at Binghamton University and University College London reveals that breakups actually hit men harder than women, The Washington Post reports.
Why breakups hurt more for women
Women are more negatively affected by breakups than men. That's one key finding of a new study by Binghamton graduate researcher Craig Morris, the website Fusion reported.