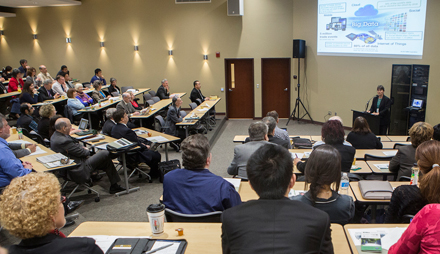 Binghamton's fourth-annual Innovation Day program will focus on Innovation for the 21st and a Half Century.
Read More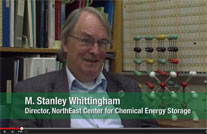 The NorthEast Center for Chemical Energy Storage, based at Binghamton, conducts basic research in the design of next-generation lithium-ion batteries.
Watch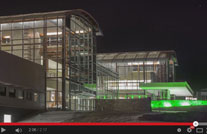 Binghamton's Center of Excellence finally has a facility worthy of its name. See three years of construction in just two minutes in this time-lapse video.
Watch
Research In The News
Think your boss is horrible? You're probably right
Another reason to go to bed early tonight
Night owls, take note: People who stay up late worry more, according to a recent study from Binghamton University. Researchers surveyed participants on their sleep habits and how often they dwelled on their problems. The results: People who slept less and went to bed later both had more negative thoughts, Men's Health reports.
Batteries that will save the planet
Binghamton battery pioneer M. Stanley Whittingham predicts in Newsweek that within 10 years, every vehicle will be hybrid or electric.