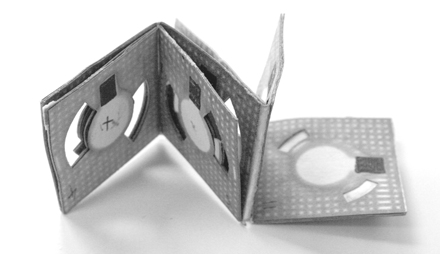 Inexpensive paper batteries could one day power biosensors for use in remote locations.
Read More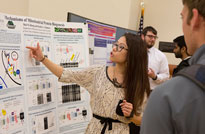 Binghamton University celebrated research and creative activities during its fourth-annual Research Days, held April 22-24.
Watch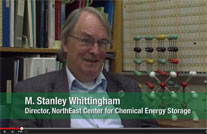 The NorthEast Center for Chemical Energy Storage, based at Binghamton, conducts basic research in the design of next-generation lithium-ion batteries.
Watch
Research In The News
The foldable, five-cent battery powered by bacteria
A new origami paper battery, which is powered by bacteria and costs five U.S. cents, could revolutionize the diagnosis of diseases in developing and remote areas, Binghamton engineer Sean Choi tells Newsweek Europe.
Will "brainprints" replace the need to memorize passwords?
Our brain signals could one day be used to secure sensitive information, Binghamton researchers Sarah Laszlo and Zhanpeng Jin tell Fast Company.
Ancient skull suggests an early murder
Lethal wounds on an ancient human skull may point to one of the oldest cases of murder on record, Binghamton paleoanthropologist Rolf M. Quam recently told The New York Times.