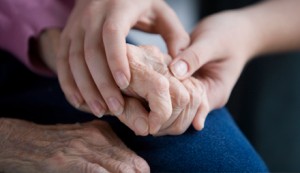 Binghamton University will host the Southern Tier Center on Aging's inaugural conference, "Enhancing Quality of Life in Later Years," this fall.
The conference, to be held Oct. 1-3, will provide participants with cutting-edge research and hands-on practice workshops pertaining to quality-of-life issues faced by older adults and caregivers.  The conference committee is soliciting proposals for poster and paper presentations, workshop sessions and roundtable discussions.
The center, part of Binghamton University's Institute for Intergenerational Studies, is hosting four doctors who are known for their work on aging:
Dr. Sharon Brangman, president of the American Geriatrics Society and professor of geriatric medicine at Upstate Medical University
Dr. William Thomas, president and co-founder of the Eden Alternative and Green House Project
Dr. Mark Miller, associate professor of geriatric psychiatry and medical director of the Late Life Depression Center at the University of Pittsburgh
Dr. Patricia Bomba, vice president and geriatric medical director for Excellus Blue Cross/Blue Shield
The mission of the Southern Tier Center on Aging is to be a pioneer in interdisciplinary approaches to identifying, researching and fostering positive change in challenges confronting older adults and their caregivers.  This is accomplished with the collaboration of researchers, students and educators from Binghamton University and Upstate Medical University, along with practitioners and consumers from agencies and communities in New York's Southern Tier.