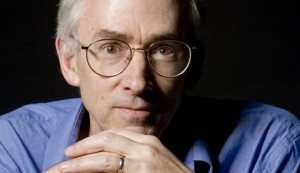 A new National Science Foundation grant will bring national attention to Binghamton University's evolutionary studies program.
EvoS will serve as a model for a national consortium that will link institutions ranging from major research universities to community colleges in a partnership of programs. The two-year, $300,000 NSF grant is titled "Expanding Evolutionary Studies in American Higher Education."
"Evolution is usually taught strictly as a biological subject," said David Sloan Wilson, professor of biological sciences and EvoS founder. "But it is equally relevant to human affairs, including areas as diverse as religion, economics and literature. Current trends in research and scholarship are not yet reflected in higher education. EvoS was created to correct this imbalance."
The consortium will offer students a range of courses that can be taken in parallel with their traditional majors. Taught as a set of unifying principles that cut across subject areas, course topics range from the composition of DNA to the nature of sexual attraction in humans and other species.
EvoS also incorporates a seminar series featuring distinguished speakers and offering broad discussion opportunities to both students and faculty.
NSF funding was also awarded to SUNY New Paltz, which has already launched a sister program to Binghamton's EvoS initiative. Under the direction of evolutionary psychologist Glenn Geher and geneticist Jennifer Waldo, the program has became one of the most popular interdisciplinary minors on campus.
"Students consistently describe EvoS as an eye-opening experience that helps them understand the world around them," Geher said.
In addition to member institutions, the consortium will coordinate with other organizations dedicated to teaching evolution, such as the National Center for Science Education and the NSF-funded National Evolutionary Synthesis Center.
Wilson, Geher, and Waldo regard their efforts as part of an educational movement that will ultimately be reflected at all colleges and universities.
"In the future, evolution will be regarded as essential for understanding humanity in addition to life as a whole," Wilson said. "The EvoS consortium will help accomplish the transition sooner rather than later."