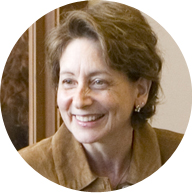 An extensive book tour through the Northeast isn't something Liz Rosenberg is accustomed to.
"It's crazy: There's nothing normal about any of this," said Rosenberg, a longtime poet and children's book author and also professor of English. "Poets are used to being ignored. Children's book writers, slightly less ignored.
"I've always been in the backwaters of publishing and it's very comfortable there. The pace is comfortable and I think I needed to be there for a long time to just become whatever kind of writer I was going to become."
You can now file Rosenberg under "adult fiction." Her first book in the genre, Home Repair, was released April 28 by Avon/Harper Collins. Home Repair, a paperback also released in large print and Kindle, is already generating national attention for Rosenberg. Besides the promotional tour that will take Rosenberg from Vestal and Owego to Roanoke, Va., Home Repair has been designated as a Target "Breakout Book" for June. This means the novel will receive prominent display at Target stores across the country.
"I actually walked into Target the other day because I wanted to see what (a breakout book) looks like," she said. "I didn't know what it meant. I saw what one looked liked and I honestly started crying. I said, 'I can't believe it.'"
Home Repair is a year in the life of 40-something Eve, who sees her husband, Chuck, walk out on the family during a garage sale. Eve has to deal with the heartbreak while balancing a career as an administrative assistant with taking care of her elderly mother and two children. But along the way, Eve finds healing and comfort in people and places she never expected, becoming a stronger person in the process.
Of particular interest to local readers is that Eve is an administrative assistant in the Art Department at Binghamton University and she and her family live in Binghamton. The community plays a major role in Home Repair. For example, Recreation Park, Jack Sherman Toyota and even the Vestal Parkway all pop up in the book.
"It was always a Binghamton book," Rosenberg said. "I say it's my hymn to Binghamton. I've lived here now 30 years. I really wanted to pay homage to the place.
"You make something regional, but the universals are always there," she said. "Anybody who lives in a small city is dealing with at least some of the things that Eve is."
Rosenberg started the book in 2006 after her husband went inside to look for something during a family garage sale.
"In those few minutes he was gone, I found myself thinking, 'Wouldn't it be funny if somebody was doing this and the husband just disappeared and didn't come back?' There was something in the germ of the idea that appealed to me. One day I sat down and started writing."
Rosenberg spends much of the early chapters describing Eve's reaction to life without a husband at home, from the fears of cars driving by the house to significant weight loss caused by a "heartbreak diet." Rosenberg said she felt like she was on the right track when a friend whose husband had left read the first chapter.
"She came up to me and said, 'Liz, you nailed it. That's what it really feels like,'" Rosenberg said. "I've never been in this situation. I feel like I should have a disclaimer on the front of the book: My husband is nothing like Chuck!"
Rosenberg also produces strong, interesting supporting characters such as Eve's mother, Charlotte (Rosenberg's favorite character), a woman not afraid to speak her mind; Jonah, an African-American who works at Rec Park and befriends Eve after an awkward introduction; Mia, a young Korean woman who Eve helps with English; and Lev, a seemingly reserved colleague ("a rare creature around campus, an unattached  male") from the Music Department.
"I think the darlings for every author are the secondary characters," Rosenberg said. "These are my favorite characters when I read novels. There are a million secondary characters in Dickens and you can tell they are the ones he really loves."
Next up for Rosenberg is another novel, this one dealing with three women who exchange houses and end up exchanging lives in a certain way. Rosenberg, who normally teaches at the University in the fall, will be on leave this fall and will teach next spring in London as part of the English Department's study-abroad program.
She hopes Home Repair readers will feel "consoled for some of the sorrows of life and happy for some of the blessings" after finishing the novel.
"I've loved books all my life," she said. "It's no exaggeration to say books saved my life. I'd like my book to be one of those life-saving books — one of those books somebody can read in a hospital waiting room and get through."