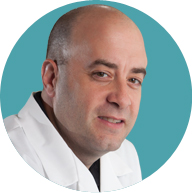 When you buy a racehorse, you pays your money and you takes your chances. Top yearlings at Keeneland's 2011 Thoroughbred auction, for instance, averaged nearly $350,000 and hadn't yet raced a step. Odds are that some of them never will.
Now it's possible to boost the odds of getting a winner with a simple genetic test. ThoroughGen, founded by Binghamton biologist Steven Tammariello, performs genetic testing on horses. The company is one of four competing in the equine genetic-testing business.
ThoroughGen offers a basic three-gene test for Thoroughbreds at a cost of $175. It screens for one gene that is vital to energy production and two tied to muscle function. Energy production is linked to stamina, muscle twitch to speed. For an added fee, the company will check for additional genes associated with behavior and soundness, including bone density and heart size. The behavior genes indicate whether a horse is likely to be trainable, and soundness is a critical concern since some racehorses are prone to breakdown.
"This is just the tip of the iceberg," says Tammariello, noting that the horse has some 21,000 genes.
The business really takes off at horse sales, where potential buyers want to find out if they're getting a horse with promise. ThoroughGen and its partner, Performance Genetics, deliver results overnight, a critical consideration at a horse sale where buyers have to make up their minds quickly. Tammariello carts a portable testing device to sales. "If I receive a sample by 4 p.m., I can give clients results the next morning," he says. Just one strand of hair from the horse's mane is all he needs.
The field is so new that it's still fighting pockets of resistance. "If someone comes to a sale expecting to sell their horse for $400,000, I can understand why they would be nervous that we might say the horse has a flaw," Tammariello says. Still, for many breeders in the Thoroughbred industry, genetic testing is the future.
And it's the future for other breeds of horses as well, not just the racers. "If buyers want to find out what makes the strongest Belgians, we can do that," Tammariello says. "I've been contacted by an Argentinean group that wants to figure out which gene variants are found in a top polo pony. We can look at any variation that anybody wants to look at, in any breed of horse."
Of course, the tests aren't foolproof. The right genes don't guarantee a winner; the wrong genes don't guarantee a loser. But the tests do boost the odds of picking fast horses and avoiding slow ones. "Only a small percentage of horses overcome genetic flaws," Tammariello says.
Tammariello grew up near Erie, Pa. His father, a geneticist, taught biology at nearby Edinboro University of Pennsylvania. When he had time, young Tammariello would watch Thoroughbred races at Erie's Commodore Downs.
Tammariello earned a Ph.D. at Ohio State, where he studied molecular genetics, and did postdoctoral work at the University of Kentucky, where he looked at the molecular regulation of Alzheimer's disease. Afterward, he joined Binghamton's faculty, focusing on research in Parkinson's disease and related neurodegenerative illnesses. "I wasn't trained as a horse geneticist," he says. "But I've always been a fan of horse racing, and my wife and I have owned partial interest in nine horses."
One day Tammariello wondered if there was a way to look at a horse genetically in order to get a predictor of its racing potential. "I assumed that someone would have already done genetic testing on Thoroughbreds," he says. Yet when he did an Internet search to find genetic-testing services, he came up with none.
So Tammariello, with help from a small group of researchers, began to look for Thoroughbred genes linked to athleticism. "If we found a gene that was important to athleticism in greyhounds or humans, we looked to see if we could find the same genes in the horse," he says. Gradually, they found some.
They also compared breeds of horses to one another. "We looked at genes that were important to muscle twitch and energy in breeds from Belgian draft horses to Thoroughbreds," Tammariello says. "We found a variant in draft horses that was also found in slow Thoroughbreds. A lot of our clients have brood mares and they want to know whether they carry the variant for slower muscle twitch. Slower twitch is useful for muscular power, but not for speed. We can test a whole bunch of Thoroughbreds and predict which ones aren't going to make it to the track."
This gives breeders a new option. They can continue to breed top horses to top horses, or they can use the tests to figure out which horses might make the best breeding match. That should produce more good horses, though not necessarily faster times. "Honestly, I don't think speeds will get faster," Tammariello says. "I tell my clients that this is not a way to breed superhorses. What we are trying to do is decrease the number of substandard horses that are produced."
Texas Thoroughbred breeder and veterinarian Jim Ward has used Tammariello's services. "Genetic testing is probably going to be a game changer," Ward says. "I'm familiar with beef cattle and dairy cattle, where they made big strides in breeding after identifying gen- etic traits. I don't see why it couldn't work the same in horses. The logic is good.
"If you can eliminate those horses that don't have a chance, you're going to save yourself a lot of money," he adds. "Training race horses is expensive. You've got to do it for a year or so before someone tells you that your horse can't run. We're talking about $25,000 a year in training and veterinary expenses."
There is, as you might expect, a parallel genetic testing movement for human athletes. A growing number of companies offer tests that suggest which children might excel in which sports and which aren't likely to excel at all. But if a child proves to be a washout in sports, he or she can go onto other things. Racehorses aren't so lucky.
"Right now, there are more Thoroughbreds produced than ever make it to the track," Tammariello says. "In fact, about one-third of the Thoroughbreds born each year will never race. Some are not sound enough. Some are not fast enough. So there's a whole population of horses that they don't know what to do with."
But by genetically testing stallions and mares, breeders may get a better idea which matches are likely to pay off. "We wanted to improve the chance of horses running well," Tammariello says. "At the same time, we wanted to decrease this surplus of horses. If you have a good idea of what you will get, you may forgo breeding horses that have a high probability of failure as racehorses."
Faculty Start-ups
Binghamton University research has led to numerous start-up companies in fields ranging from solar energy to nanotechnology. Many begin with offices in the University's Start-Up Suite, which provides low-cost space and business support services to spin-off enterprises with roots in faculty research. ThoroughGen, however, is based in Owego, about 20 miles west of Binghamton. Find the company online at http://thoroughgen.com.