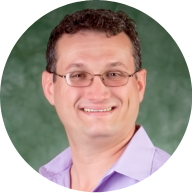 Researchers have proven that if infants are exposed to alcohol they have a much higher incidence of alcohol abuse later in life than they would have had otherwise.
"The question that we're asking is: Why? What mechanism in the brain is responsible for that?" said Michael Nizhnikov, a postdoctoral associate in the Psychology Department at Binghamton University.
With support from a grant funded by the American Recovery and Reinvestment Act, he will explore whether the kappa-opioid system in the brain could be involved. If you block that system during infancy, the animal no longer finds alcohol "reinforcing" – or enjoyable, Nizhnikov said. If you block that system during adulthood, on the other hand, animals will drink more alcohol. Nizhnikov will receive $191,250 from the National Institute for Alcohol Abuse and Alcoholism for his study.
"The theory is that if you expose animals to things that activate this system in infancy, you might be perturbing it in some way," he explained. "When they're older, that system is no longer mediating the affects of alcohol the way it should. That can lead to abuse."